It has taken me about two years to finish this quilt. It started with my grandmother's handkerchiefs, choosing something to embroider on them and working toward a quilt top pattern, January of 2013 I actually started piecing the quilt top.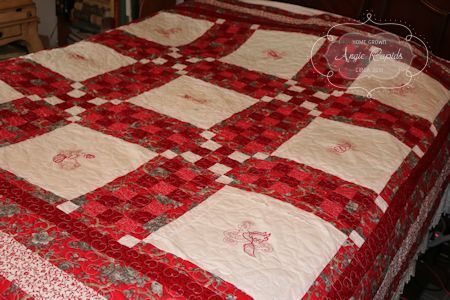 This past winter I had it on my frame and finally got around to the actual quilting. When I worked on it I would think about my grandmother and sometimes the melancholy would win over the happy and I would put it away.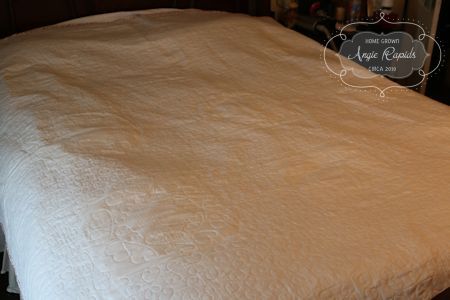 It has been sitting folded under my quilt frame for the last few months waiting on me to stitch the binding and attach the label. My mother came for a visit this past week and she helped me finish the binding.
This is my favorite quilt I have ever completed. I love all the memories it brings back of my grandmother and how much I love her. It is because of my mother and her generous heart that I had the handkerchiefs to work with.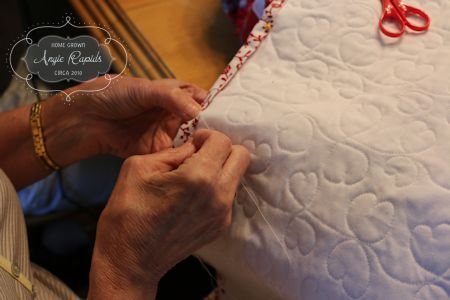 Things that might have been thrown out, like these handkerchiefs, when my grandmother's house was cleaned out she saved and sent to me and my sister.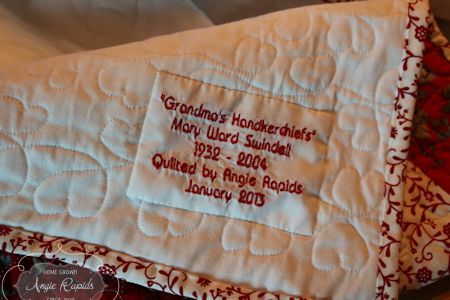 When the quilt was finished my heart was full. I gave the quilt to my mother.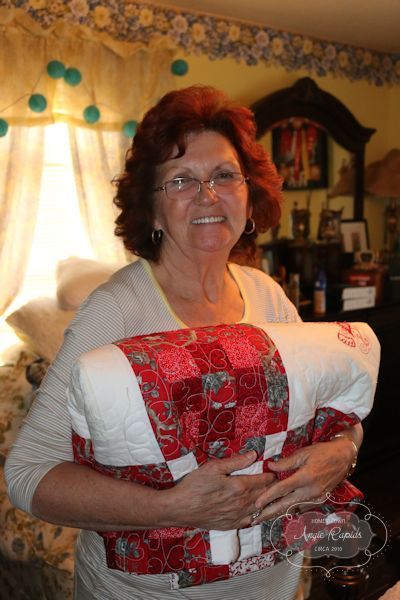 I hope she feels warmth on cold winter days and knows I love her and is warmed by the love and memories of her mother.
4 Responses to "Grandma's Handkerchief Quilt"