Several years ago Steve's mom gave the girls two of Steve's grandmother's dresses to have for dress up. They came in a brown paper bag with a few hats and a purse. Over the course of a few years the girls left behind playing dress up in exchange for being teenage girls and young women who dressed up in their own choices of dresses, heels and hats.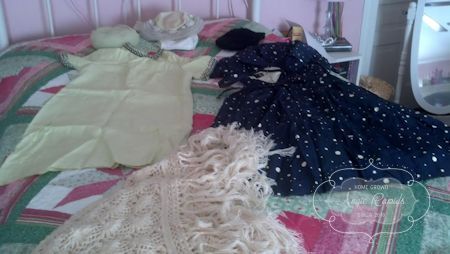 The dresses have been in a storage box in the attic over the last couple years. I asked last year if anyone had issues with me using the dresses for another purpose. They are soiled, stained and torn and long past their days of dress up.
This morning I pulled them out of the attic. They have a new purpose. I will be using the fabric to make a quilt in memory of Steve's grandma.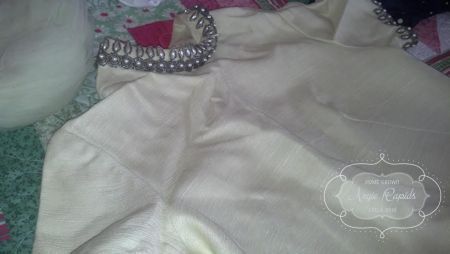 The pretty pale mint green feels like it might be silk. The Navy blue is what I call a Lucy-style dress with stiff crinoline. The two colors will look stunning and offset each other beautifully.
For me this is a perfect next project.
5 Responses to "Grandma's Dresses"