During bad weather and winter storms there is always a chance the power will go out. It is a certainty for us living in a rural area. At some point we will be without electricity. When that happens and darkness falls it is easy to just go to bed and sleep through it but … but … we don't always do that. Sometimes we are sitting up in a dark room huddled around a tiny light trying to read or the kids playing board games. Eventually flashlights have to be turned off, lamps are blown out, and the candles snuffed.
Last year's storms got me to thinking about how most people don't keep candles on hand for any other purpose than to make a room smell nice. The days of keeping a supply of candles on hand for actually lighting a room has slipped by without much notice by a large majority of people. The price of those decorative candles is outrageous. Maybe I am just a cheapskate but I can't see putting $8 to $25 in a single candle.
I got busy a few weeks ago and stocked up on candles for emergency purposes. It was fun! And it saved tons of money.
I am a saver jars and most especially when a canning jar gets a nick or a chip in the rim I refuse to throw it out and simply repurpose it. I decided my jar stash would be my candle jars this time. It used up a lot of them and I no longer have to keep a separate box of chipped jars. All gone! No mistakes waiting to happen in the canning kitchen.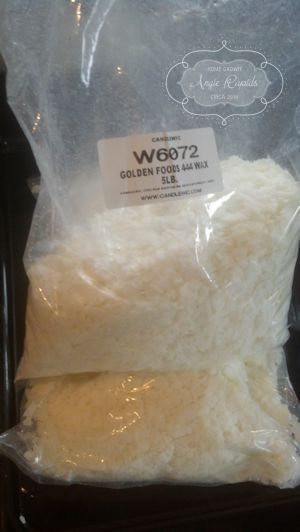 I purchased ten pounds of soy wax and a bag of 50 wicks from Amazon. One day when I was in town I took a quick trip through the dollar store and picked up a box of 50 match books for $1.00 and a package of 30 sheets of sandpaper for $1.50. I swung by the junk store in search of a pot to melt the wax in because I don't have a pot I am will sacrifice for the job and handling a hot coffee can isn't something I want to do either. I found a stainless steel teflon coated pot for $1.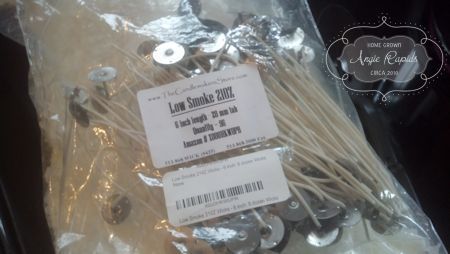 I melted the wax.
Poured it into pint jars. Ten pounds of wax filled 12 pint jars perfectly.
I put the wicks in and used these plastic knives to prop them into position.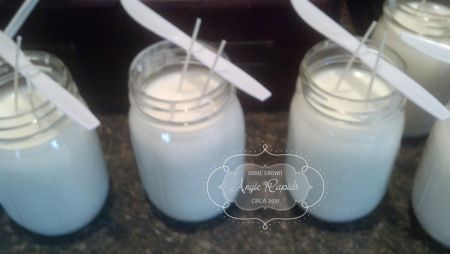 In about 3 hours the wax had cool and the candles were perfect.
I trimmed the wicks and in to every jar I placed 2 books of matches and a small piece of sandpaper – just in case there will always be a striker for the matches.
I saved old lids from jars I opened and applied a lid and ring.
The candles and matches are perfectly safe from moisture and ready to go when needed. The soy wax is silky almost like oil and burns away clean without smoking. I am considering making another dozen it was so fun and easy. This time I might add some essential oils to make those smelly, delicious 'decorative' candles. Now I understand why so many soap makers become candle makers too!
While I was at the junk store I ran up on this box of devotional candles for the low price of $3. This box contained 192 candles. I put them into wide mouth jars and also added matches to those jars. These candles cost me 1 cent each and the matches were 2 cents. Another great preparedness item found for almost no cost at all!
Price breakdown
12 jars $00.00
Wax and Wicks = $31.78
Matches (x2) = $00.04
Sandpaper = $00.01
pot = $ 1.00
Total = $33.83
$2.81 per 16 ounce candle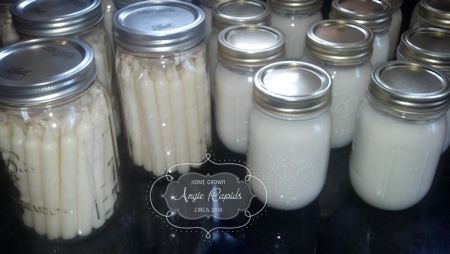 Do you have a stash of candles on hand for emergency purposes?
14 Responses to "Emergency Candles"