It is a rainy day here but it is by no means cool. Yet the general craving in my house from youngest to oldest has been for chili. So, I pulled out some grass fed beef and set about with making chili using my 15.5 quart All American pressure canner as a chili pot.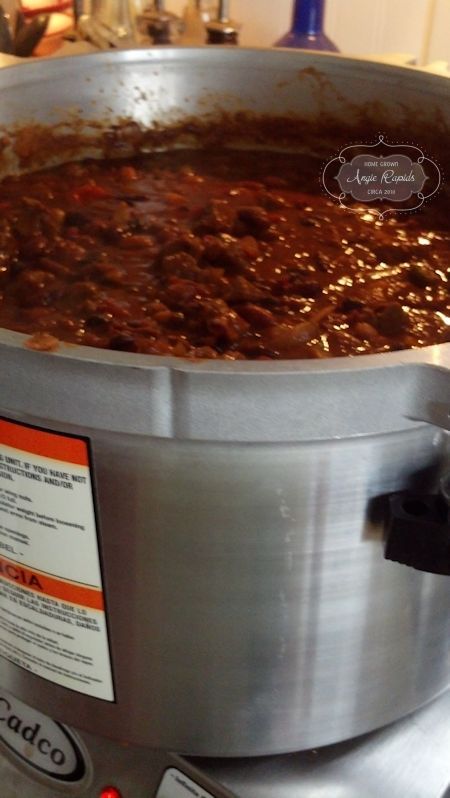 While it gently bubbled and the flavors married I whipped up some delicious cornbread to go with it.
Using your favorite cornbread recipe you can make this simple and delicious cornbread to accompany anything not just chili. I am not even going to pretend here. You can even use 2 boxes of Jiffy Mix or Martha White corn muffin mix to make this cornbread.
Mix up your favorite cornbread. While doing so let your oven preheat to 400 degrees and place your cast iron skillet with 2 tablespoons of oil to heat up along with the oven. You want the pan 400 degrees when you pour the batter into the skillet.
With your favorite cornbread recipe waiting and ready add one can of well drained whole kernel corn, 1/2 of a 2-ounce can of green chilies and 1/2 of a 2-ounce jar of pimento peppers and mix well.
Pour the batter into the smoking hot pan and allow the cornbread to bake until golden brown. Cool ten minutes and flip out of the skillet. Cut into wedges to serve.
2 Responses to "Chili and Cornbread"