I was given a 50lb bag of onions to deal with. They won't keep in the onion bin for very long especially in summer. If I were to freeze them they would give off such an odor it would permeate every single thing in the freezer. No one wants fruit that tastes like onions. The only option is to can them but even then they must be caramelized first.
Using a crockpot or a slow roaster cut up the onions. They can be sliced or chopped. Chopping goes quick if you use a food processor but I do not like the texture of onions chopped that way. A sharp knife, holding your mouth open and breath slow through your lips will help keep the juices from making you tear. Pile them high in you cooker and dot with a bit of butter. I have seen some recipes that require 6lbs of onions and a stick of butter. I use a crockpot full of onions and just a few pats of butter for flavor.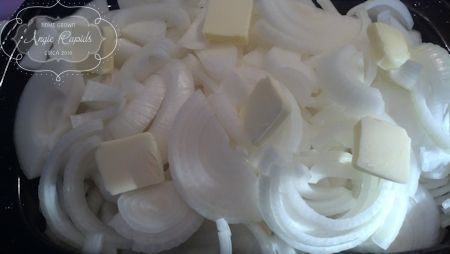 These can take 8 – 14 hours or more to slowly cook and the natural sugars to caramelize. Be patient. Give them a stir and let them cook down down slow and tender.
I process mine using half pint jars. When cooked a half pint is about the same as one medium large onion. That is plenty for me. I have seen some people who can them in pints but that is too much onion to use up quickly. Pack into hot sterilized jars leaving 1/2 inch head space.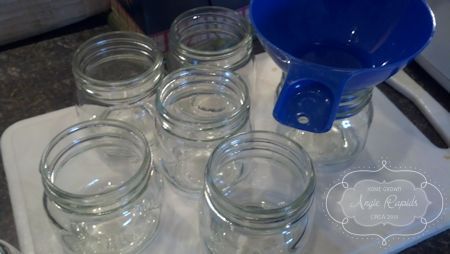 For my altitude I process my jars at 10lbs of pressure for 70 minutes. These can only be processed in a pressure canner! No water bath canning for onions!! It is not safe. Don't even think about trying it. Only process in a pressure canner!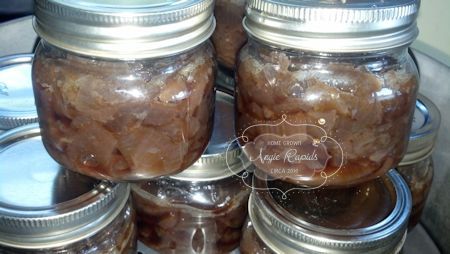 The onions will darken a little more in the jars. Allow the pressure canner to depressurize on its own. Do not open while it is still under pressure! Allow the jars to cool on thick toweling on your counter or a table. When my a/c is running I often drape a kitchen towel over the jars just to be sure they aren't in a line of draft. Hot jars, cooling jars, can crack when air temps vary too much.
I leave my jars 24 – 48 hours without disturbing them. After 24 hours I test the seal. After 48 hours I remove the rings, wash and dry and store the jars in my pantry.
One Response to "Caramelized Onions"