Monday night it was 35 degrees in central Virginia. I am so glad I have listened to my little voice and held off putting any garden vegetables in the ground. I now feel as if I have dodged a bullet and can now harden off my tomatoes. I have many varieties!
These plants in the buckets were over a foot tall when I transplanted them.The key to strong healthy tomatoes is to plant deep and grow rich thick roots. These buckets have a 6 inch water reservoir in the bottom that wicks water up to the tomatoes in the bags. In the bags is a deep rich compost, a good potting soil which will be topped with mulch and a cover to keep weeds out. Also to get my plants on a good solid growth there are coffee grounds, egg shells and a little aspirin – which gives the tomato plants a boost to their immune system and tells them to get good and healthy quick. I have about 30 of these buckets that I grow in. In these buckets are: pineapple, brandywine, pink honey, mortgage lifter, purple calabash, pink firefly, tidwell german, lemon oxheart, giant world record, black krim, Tennessee green and Paul Robeson tomato plants.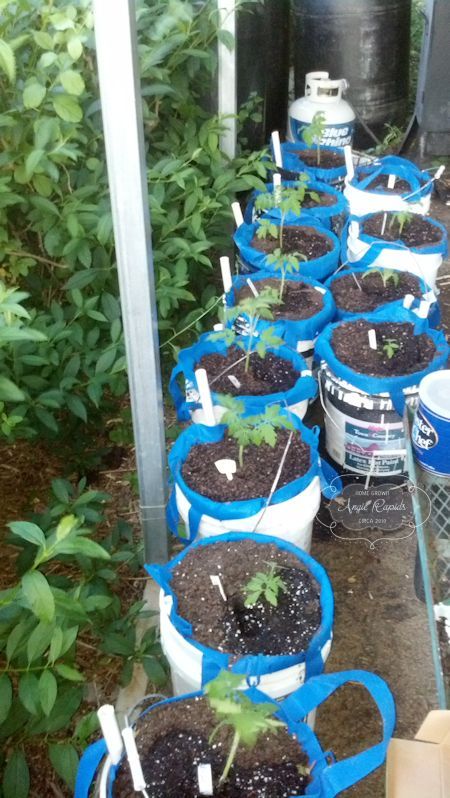 I am trying to use all my space and not have to pull weeds so much. These grow bags were in our local Maxway for $1 complete with hardware. Seriously! I could not even buy the hanging hook at the hardware store for $1. I am a little iffy on these but have high hopes.
In these hanging planter bags is: red cherry, black cherry, yellow pear and san marzano plum type tomatoes.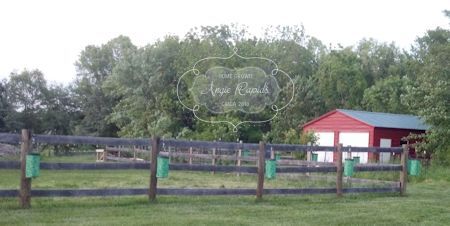 By next week I hope to have everything hardened off and my entire garden planted. My greenhouse is filling up with plants that may need to be repotted if I don't get them out soon!
Are you growing a garden? What are you putting out? Do you grow in raised beds, buckets and bag or straight into the soil?
4 Responses to "Growing Tomatoes"