When I finish a quilt top I am usually very happy and satisfied. Also I am ready to put it away for a while and move on to something else that has been brewing on the back burner.
I finished this quilt top a couple years ago. I had thought about hand quilting it, even set it up to do so, but who am I kidding? I never got around to working on it. A few weeks ago I decided it was time to get it finished.
My fingertips show the efforts despite my best to keep a thimble on.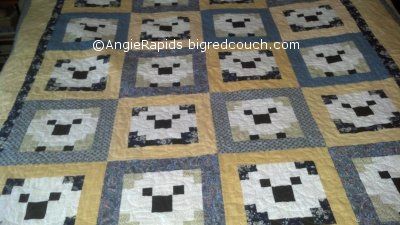 All the blocks are sheep.
The back is as pretty as the front.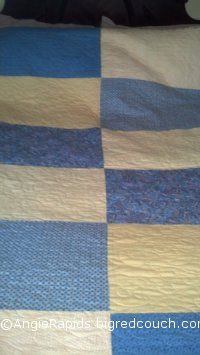 The last few days I ave been working on getting the binding on and stitching the label.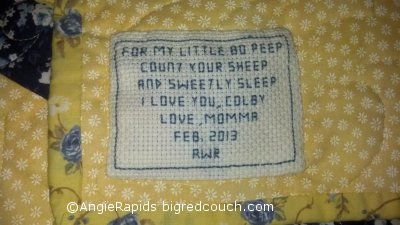 I am happy that this is now a completed project and resting on the bed waiting for someone to cuddle up with it and have very sweet dreams.
2 Responses to "Little Bo Peep Found Her Sheep"