I went browsing for reds and greens. Instead I fell for the pinks and ended up with pinks and greens.
Then I started making log cabin blocks and as I made them I tried to figure out what position they would look best when put together.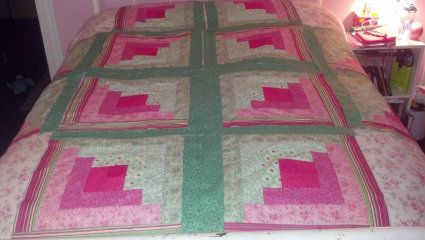 I did not like this.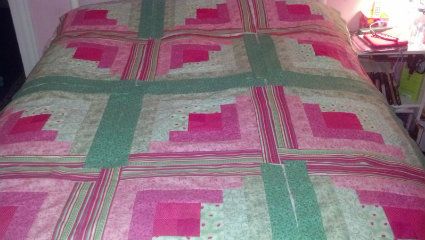 Nor this.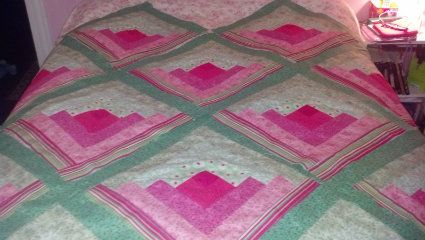 I sort of liked this but it is just too much of one pattern.
So I took some away.
While I thought about it I decided to work on some stars to take the focus off the log cabin blocks.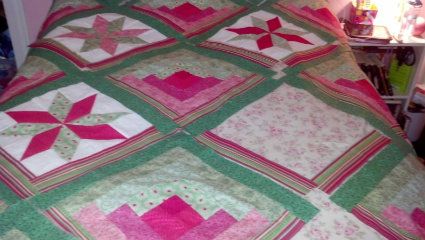 Then I had an ah-ha! moment. My newest quilt design is coming together nicely I think.
5 Responses to "Pinks not Reds"