Finally, after years of trying I brought home a blue ribbon from the county fair for my canning. Not just one. It made me 'squeeee' outloud when I saw that I had more than one ribbon and that almost everything I entered claimed a prize.
From left to right in the photo: white wine vinegar – blue ribbon, dill pickle spears – blue ribbon, strawberry jelly – blue ribbon, pear halves red ribbon, craft of painted garden tiles, white ribbon in the back photograph – red ribbon.
The photograph is the most surprising to me. I entered it simply because it is on of my favorite photos of the pink crabapple tree that shade the little koi pond. I post a photo of it every year on this blog when it blooms. This year I took several sets of photos in different lights of day.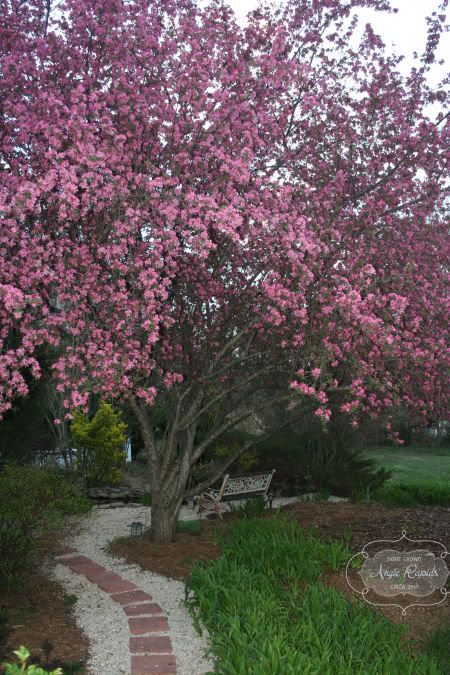 I framed this one to hang in my little kitchen breezeway. It makes me happy. At the last minute I decided to have it printed again and entered it at the fair on a whim.
*****
Have you read about the new Samsung LCD refrigerator with apps? Head over to my review blog and leave your comments for a chance to win a $100 Best Buy gift card!
13 Responses to "Blue Ribbon Winners"