Eating Wild Series – Part 1
I have been collecting herbs that are growing wild here and there in my yard and around the property. I have also collected the same from friends and the roadside here where we live in Virginia. More and more I am trying educate myself on not just nature and her beauty, not just trying to stop seeing weeds as awful horrible 'weeds', but I am taking the time to learn what is growing here and what I can do with it – by choice, because it's available for free and because someday I might need that skill in a survival situation. I am also taking the time to educate my kids. They need to know what they can and cannot safely eat out in the wilds of nature.
Herbs growing wild in my yard and pasture that we can eat and use for medicinal herbal health:
Dandelion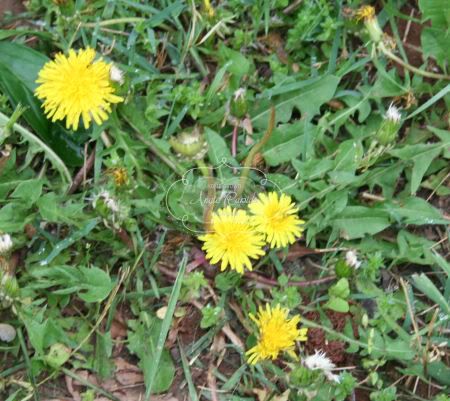 Dandelions are everywhere this time of the year. I am always surprised when someone tells me they don't have dandelions. What??? Everybody has dandelions! Except those people who use things like Scott's (and other brands) lawn feed and weed type lawn treatments. Even if a neighbor uses it the herbicides can effect your own lawns.
Dandelion can be eaten cook or raw. The entire plant is edible: flowers, leaves, roots. I have shown you salads and syrup. You can make jelly and can the greens for winter greens in your pantry. Think free food. If you are living in urban areas be selective about the surroundings where you collect your greens. In rural areas check the surroundings for fields that may or may not be sprayed with chemicals. In my own yard I know my dandelions are organic and meet the highest standards of being pesticide and chemical free.
Catnip

I found this one growing in my asparagus row. I dug it up and put it in my herb bed. It effects about 50% of cats causing a hallucinogenic effect when they sniff the leaves and when they eat the leaves it reacts as a sedative. Either your cat loves it or hates it.
Catnip is a member of the mint family. Brewed as a tea catnip has a sedative effect helping to relax your body and helping you to sleep. Tea is also given for upset stomach. The leaves when bruised are can be used for cuts and skin abrasions due it its antibiotic, antiseptic and an anaesthetic. Pregnant women should avoid catnip as it effects the uterus and can induce menstruation and miscarriage. Also it has diuretic properties.
More indepth herbal studies indicate it is used for "headaches, scarlet fever, coughing, insomnia & smallpox, muscular aches and pains, rheumatism, chills, cold in the joints, hemorrhoids and toothache". I don't know about these uses but it is interesting to know. The root is said to be used as a mood altering drug invoking agression in some people.
Lemon Balm

I have 5 or 6 huge clumps in the back field that I want to dig up and move before we turn the goats and sheep out for grazing back there. It is also growing everywhere around here. I have a couple in my herb garden that I transplanted from a friend. I love to break a few leave and rub them between my hands to release the oils. My hands smell so nice afterward. (I do the same thing with cilantro.) I have it all over the garden to help bring the bees over.
Lemon balm is in the mint family. It is known as a calming herb that reduces stress and anxiety. It is also used to promote digestion and is said to ease gas and bloating. It is often found in herbal tea mixes with valerian and chamomile for relaxing and soothing the body. It is also used in creams to treat cold sores (oral herpes). But that's not all. Lemon balm is found in furniture polish, cosmetics, pharmaceuticals – to name a few. You can read about it on the University of Maryland Medical Center website for excellent information.
Burdock

Burdock has huge leaves and deep roots. It grows all over the place around here. I had no clue what it was until my friend Valerie and her son, Seth, confirmed it was burdock. I am told it does not grow in the deep south (too hot maybe?) which is why I did not know what it was. The leaves are edible although they are bitter. The stems can be peeled like celery and eaten. The roots can be shaved in paper thin sliced and roasted like potato. This is one of the plants you want to know and be able to recognize if you are every out in nature on an extensive hike or stranded. It is listed in most military survival guides for food sources.
The stalks are very similar to celery and the leave is cupped shaped. Do NOT mistake it for rhubarb. Rhubarb leaves are poisonous.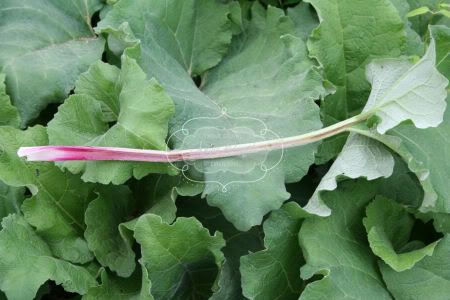 The second year stalks are considered to be the best. Burdock doesn't bloom until it is at least two old. The flower and the seeds are the burrs that you find stuck on your clothes, in cat fur and dog hair when you groom your pets.
I have not tried it yet but I am told the young stems before the flower shoots up should be parboiled to remove bitterness then cooked until tender and they taste very much like artichokes.
Lavender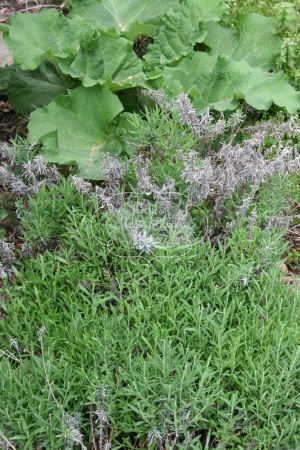 I don't think I need to tell you much about lavender. It is a lovely cut flower, most often found in french cooking, makes incredible jelly and honey. It also makes a beautiful ice cream flavor. I have several of these coming up just off the back porch. In the background you can see a large burdock plant. I plan to dig that root soon and dry it for my medicinal herb chest.
Plantain Plantago major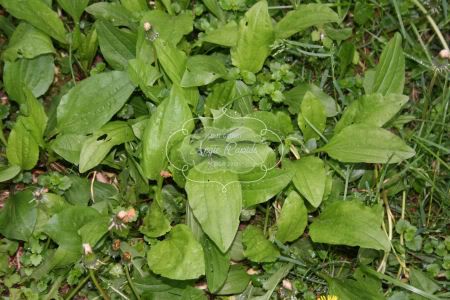 Plantain is one of those 'weeds' commonly found in almost every yard or roadside. Young leaves can be eaten salad. or cooked like spinach. Large leaves are stringy and can be better used in teas or making healthy vegetable stocks.
As a medicinal herb plantain is valued as an astringent, antimicrobial, antiviral, antitoxin, and as a diuretic. This plant is also known to aid in the lowering of blood sugar. Tea made from the leave is also used as a rinse to treat sores in the mouth. Externally the bruised leaves and tea is used to treat sores, blisters, insect bites and stings, hemorrhoids, burns, rashes, and other skin irritations.
I have read that plantain is often marketed in stop smoking programs because it creates an aversive reaction to smoking. The seed is related to the the main ingredient things like Metamucil and can be used the same way as high fiber drinks mixes for relief of constipation and similar disorders.
Ointments made from the leaves are used to treat bites, stings and poison ivy rashes.
Milk Thistle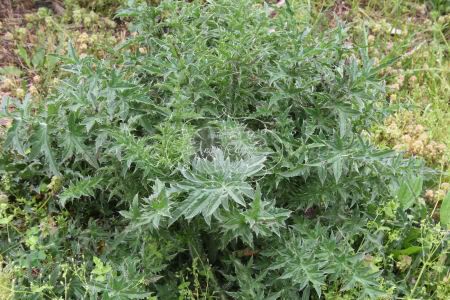 Milk thistle is a plant I love to hate. The long spines are prickly and you need a shovel and thick gloves to remove it from places where it shouldn't be growing. The goats love to eat it. It's like spicey mexican to them. These will grow 4 – 5 feet high and blossom with purple flowers. I only tolerate it because I can't completely get rid of it. Also it is great for the health of your liver.
Milk thistle helps to protect your liver from toxins, repairs cells and promotes production of new cells. It also stimulates the production of bile which aids in preventing gall stones. Used in high does it might give you a case of the trotts but that is forgivable knowing it it aiding your liver function. Just don't ingest too much and you won't have that worry. Take a moment to read the University of Maryland's Medical Center page on milk thistle.
Houseleek

Houseleek is nothing more than hen and chicks. Yep. I had been looking for houseleek everywhere years ago and then I someone told me it was hen and chicks – which also has several other common names depending on where you live regionally.
The juice in the leaves can be squeezed out to treat burns – like aloe vera. The thick juice is also used to treat ear pains and infection. Open the leaves and place 2 – 3 drops of thick juice into the year and it bath it ear canal for several minutes.
I am going to try this one if I have an ear flare up. I don't want to have ear surgery again.
Mullein

My friend Valerie's son, Jacin, dug me some mullein plants. Which is perfectly perfect to me. Jacin name means healer and he dug me these lovely healing plants from around their creek and pasture. The plants died back a little as you can see from the lowest leaves but it is alive and healthy as you see the middle is sending up new shoots of leaves.
Mullein is used to make tea to treat irritations of the respiratory tract. It soothes and relaxes the bronchi, loosens mucus and acts as an expectorant. Drops of the tea can be used in the ear to prevent ear infections.
The tea is also used for abdominal and intestinal cramps and diarrhea. The mucilage forms a barrier in the intestines and aids in relieving inflammation and irritation.
Whooly Lamb's Ear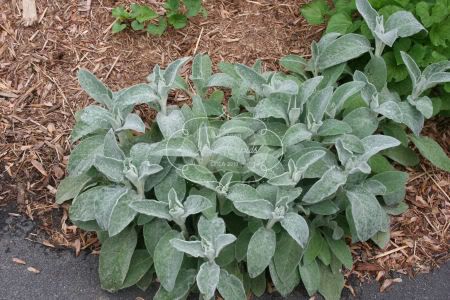 Lamb's ear is everywhere. I have never seen so many plants in one place. Back home in Georgia people actually buy this stuff for landscaping. These soft whooly leaves can be used as bandages. The substances inside the leaves helps promote healing of the skin.
Hollyhock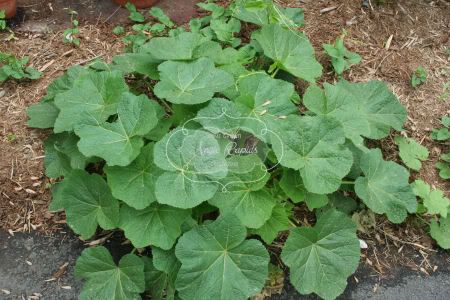 I hate these things in the place they are planted. We have been trying for almost 6 years to get rid of them with little luck. I have been trying to move them to other places and they are stubborn. Stubborn I tell you. Just this week I have 3 or 4 large rooted plants to my friend Valerie. She gave me some strawberry plants in exchange. We both win!
The flowers have long been used for tea. In the English world ladies often kept a stand of hollyhock near just to brew tea from the flowers. A poultice of the flowers is used to draw out sting and bring other skin irritations to a head. It is also noted to relieve bee stings.
Mint

Mint. Mint, mint, mint. It is everywhere. (and so is the burdock. See it?) Chocolate mint, pineapple mint, apple mint, spearmint, peppermint. Once it takes hold it very hard to kill it back. We use it for mojitoes mostly but most everyone knows mint is excellent for soothing the stomach. Bruised leaves, rosemary and vinegar, brewed, cooled and strained is often used to treat dandruff.
I hope I have given you just enough to make you want to explore your own neighboring yards, fields and roadsides in search of medicinal plants for your own herbal gardens. I have so many more herbs to share with you but I think this is enough for this post. I plan to do another similar post with other herbs I have cultivated for both culinary and medicinal uses.
Please pay careful attention to wild plants that you collect. Don't take my word for anything. Do your own research. Identify the plants. If in doubt take them to your local County Extension Office and have a master gardener help identify them. Identify the plants BEFORE you attempt to eat them.
The descriptive information I have here is just off the top of my head. I would like to do more in depth type posts on each herb, their culinary uses and their medicinal uses as well as how they look as they grow through the phases of sprouting and setting buds and blossoming. I am also trying to learn how to collect more seeds. I hope you will enjoy this journey with me. I'd like for this spring and summer to be a time of learning and collecting beautiful plants for the flower beds and the culinary and medicinal gardens.
The main point of this post today is to show all the things that grow wild and right our under our noses. We just need to take the time to 'see' them. To really see them and to make an effort to learn about their uses. Not all plants are good for us. It is also equally important to make note of plants that are poisonous so that we can avoid them and teach others to avoid them as well. This is just a few photos of the herbs and I have so many more to show you. There is no way I could show you everything I have discovered in this one post. It would take all day to write such a post. LOL
I hope you'll come with me as I learn and tat you will help to teach me all the things you know as well. Please feel free to share in the comments.
4 Responses to "Foraging for Herbs"