If I knew how to do a time lapse video I would. I want to show you our equipment barn going up in a matter of hours.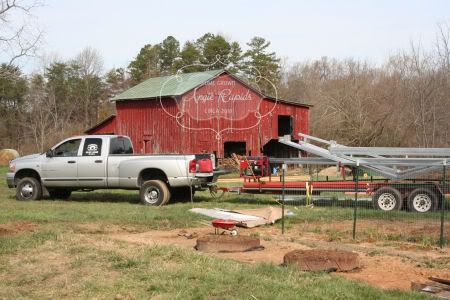 The truck arrived at 8:12 and the 3 man crew set to work immediately.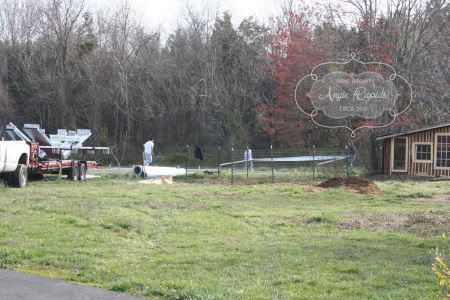 8:45
9:45
10:45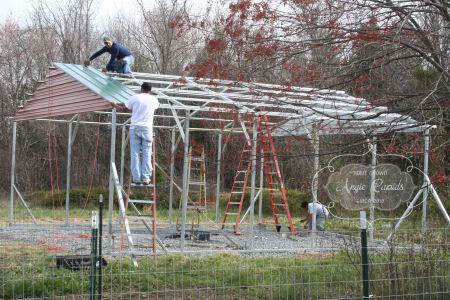 11:45
12:45
At 1:00 the foreman called me over and says, "You have some very big snakes here. Very big!" I asked him where they saw a snake. He says, "She was coming right me so I killed it with a shovel." This is the snake. It is a relatively small black snake. It would not have hurt them. It did scare the crap out of them.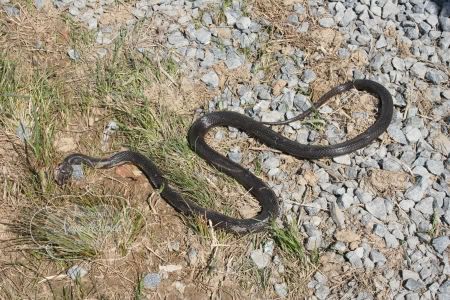 1:45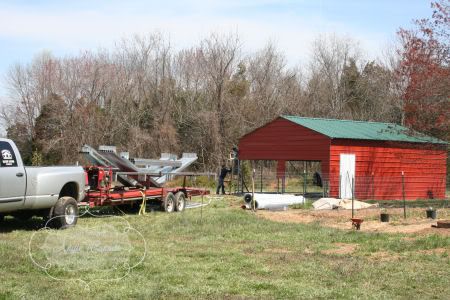 2:45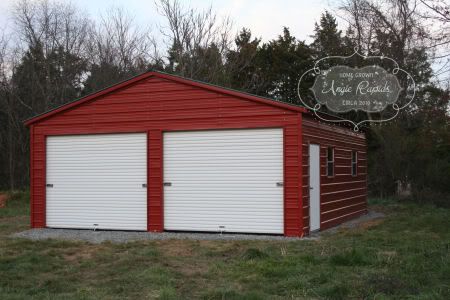 By 3:00 I was signing off on the work order and they pulled out of here with a wave.
7 Responses to "New Equipment Barn"