… in an 'art gallery' recently and there were old boots made into birdhouses and feeders. The least expensive one was $45.
With a little effort I gathered things that were headed for the dump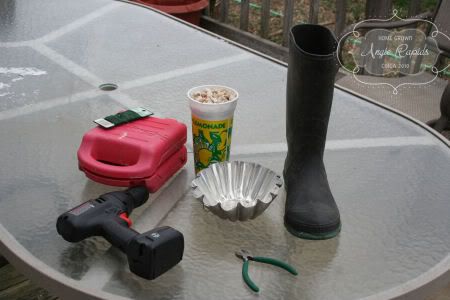 and made my own for free. I might ask my friend to paint some yellow and red flowers on the boot like they are growing from the green base.
… looking out the back door and noticed the sheep where taller than the goats.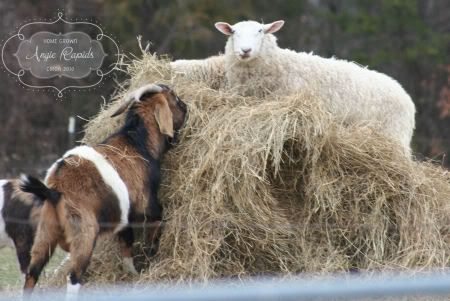 The part on top must taste better.
… cleaning a flower bed and found a frog had found the barn.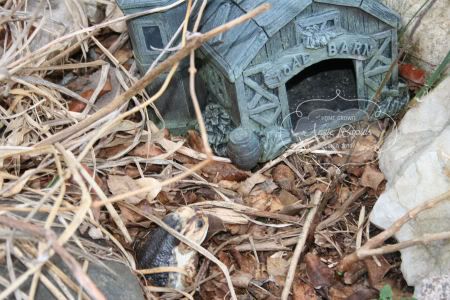 … working in the garden and notice it was still too chilly for the bees to come out. A few minutes later I hear this loud bzzzzz-ing noise and look up to see bees dashing in and out of the hive like mad. I have no clue what they were doing.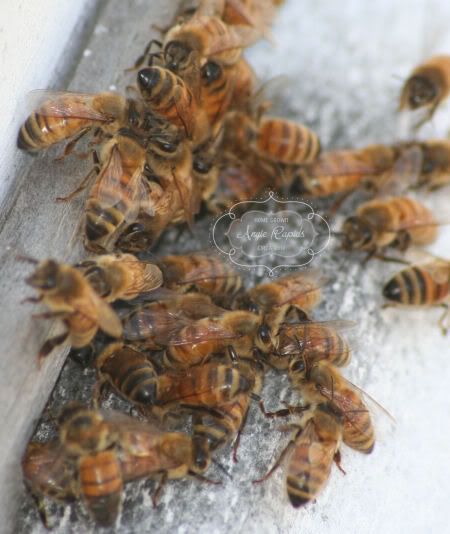 … read the forecast and the weather was supposed to be sunny turning to rain tonight. It is not sunny. It is cold and looks like rain. Good thing I pumped out my rain barrels to the garden barrels and those are now free to collect more water for the garden.
Show me something new and fun. I'd like to be entertained today in any way you choose.