Archive for the 'Weighing Thin' Category
Today is Day 1 of a new weight loss plan. I am tired of fighting with my body. I turn 50 this year and instead of being fat and fifty I want to be fit and fifty. I bought a Vitamix*. I have lots of in-season green veggies and a few fruits. I am giving it a go and I know the next 4 weeks will be make it or break it. I really want this to work for me and I am committed to giving this my all. I knew the first couple of week are really hard for many people as the body is detoxing and purging.
Here is the plan:
1. Start the day with warm lemon water. I am usually up between 5 and 6 am. It will be hard not to have the coffee first but I am willing myself not to falter.
Take 1 lemon and grind/blend it whole with warm/hot water. Down the hatch!
2. Have a morning smoothie: green, green, green. Lots and lots of green.
3. Midday whole grain bread – have you tried Dave's Killer Bread???? – You have to! The 21 Grain is the best! – with home grown spouts, tomato etc.
4. Afternoon green smoothie.
5. Dinner – assorted veggies, cooked or raw or a large salad, etc.
6. Snack – raisins, prunes, figs, dates, a piece of fruit.
I am working through the details and will tweak as needed. I am planning to blog daily.
About the blogging … I had really decided to quit this blog. What was once great fun and enjoyment turned into something not fun any more. While the content was written for myself the lack of response from readers began to tire me out over the years. Photographing takes time, editing photos takes time, writing takes time, assembling it all together into a nice post takes time. I was spending 3 – 4 hours on blog posts daily and the hobby began to drag me down like a job with low pay, no benefits and co-workers who did not speak to me most days. I knew people were out there but nothing I did seemed to make readers want to talk back to me by leaving a comment. The few who did comments really were lifesavers for a long time. The "Please don't feed the animals" sign at the zoo have are the exact opposite of what to do with blogging. When you walk by a bloggers exhibit (zoo cage, captivity display) please be kind and feed the animals inside the blog. One comment goes a long way in uplifting and supporting that person to keep on with writing and adding content. Be kind to bloggers – please feed the animals.
Right now I am not sure if I am blogging or using this as a personal diary. What I know that I am doing it documenting my journey so I can look back and see where I was and where I went. If you are coming along for the ride, thanks, make yourself known, the internet can be the biggest empty room in the world.
*I saved hundreds of dollars by choosing a refurbished one from Vitamix through Amazon.
The weight loss is not going as planned. To be very honest very few things go as planned around here contrary to popular belief.
When I first started out I dropped 10.8 lbs in a week. In the weeks following I was lucky to lose half a pound a week. I hit a wall and didn't lose anything at all. So, I went very strict and cut my calories to 1200 a day. The first week I lost 5.6 lbs. The following week I didn't lose anything. I cut the calories to 1000 a day – high fat and low carb and I lost 2 lbs. Mother Nature paid her monthly visit and I gained 2lbs. I knew this was water weight but it took 4 days to get rid of it. Now it is two weeks later I not lost one pound. Not an ounce.
Total weight loss is at 20lbs right now. That's great. But hitting the wall, extremely limiting carbs and calories and not losing anything is depressing. It is frustrating. It is almost defeating. It is what makes one question their motivation.
This week I have changed it up. This week we'll see what 1200 calories a day of meatless meals will do. Same restrictions in place – no bread, no rice, no potatoes extremely limited fruits.
I am doing all I know how to do and it isn't doing much.
Yesterday we started changing things up with Sunday dinner for Colby and I. We prepared a fresh dandelion salad from our yard. We added some asparagus, artichokes, mushrooms, carrots and made a mustard dressing. It was delicious.
It is that time! Dandelion greens from your chemical free yard. They make a wonderful fresh salad this time of year. Don't forget the delightful dandelion syrup either. Get busy before they are all gone.
I have finally set to work on the front hall again. It keeps my mind off eating. This staircase is kicking my butt.
You may remember what it looked like before.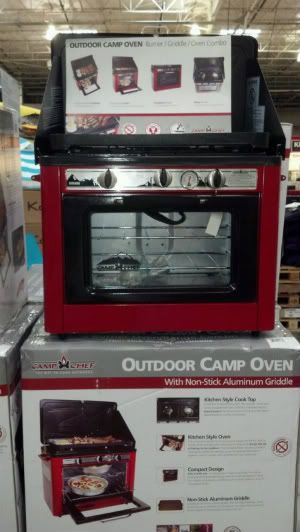 I saw this gas camp stove at Costco. I want it! I want it! No. I don't camp but the prepper in me wants it.
The sun is out and the days are longer. It is time to start thinking about those solar ovens. I pulled mine out and it is ready to go. I'll start cooking our meals in the solar oven and sharing my experiences with you.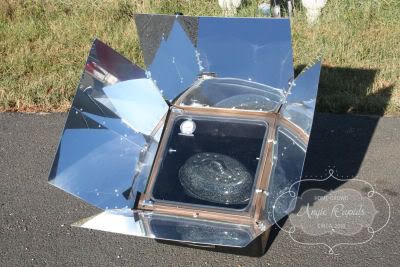 This is the Global Sun solar oven. I highly recommend it. Remember I canned all that butter in it and enjoyed fresh, shelf stable butter all winter long. Holy cow – have you seen the price of butter lately? Stock up!
And with that I think I am taking myself to the movies this morning. The girls went to see Hunger Games over the weekend and I gave my ticket to Jacy and the show was sold out so I didn't get to see it. So, today is the day.
Happy Monday!
I really did. I lost it and I don't want it back. Anyone who finds it is welcome to keep it.
It?
Ohhh … it … 18.2 pounds.
From February 10 until March 11 I have lost a total of 18.2 pounds.
I am very proud of myself.
I am energized to keep going.
I have made it past my first weight goal.
Now onward and downward to the next.
Pray for me.